V is for....
from the mind of Evan Kruse.
Victory!
The way things set now, it would take a lawyering job suprassing that of Florida in 2000 by multiple orders of magnitude in order to bring Kerry out on top. I can just hear the chants... 4... MORE... YEARS....
I can now sleep at night knowing that Terrorism will be the enemy rather than a nuisance...
To these people...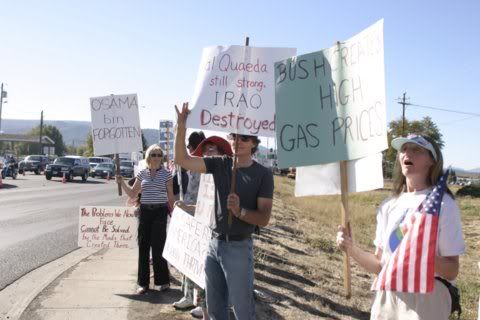 ...who were chanting "Bush is gone! Kerry Won! Already Done!"... I just don't know what to say to you other than... WRONG! I think that they may have gathered their info from Mr. Ra
th
er (You just don't know the extreme restraint I use to keep myself from photoshopping this picture into something
really
funny...)